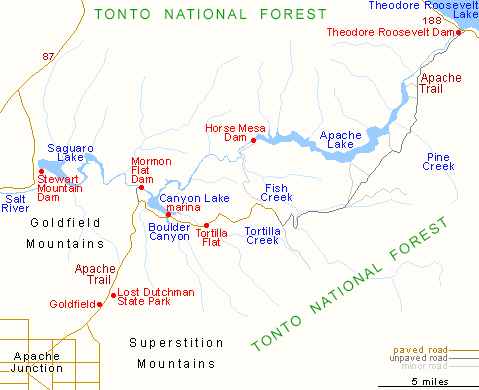 The Apache Trail, or AZ 88 as it is officially known, links Apache Junction at the edge of the Greater Phoenix area with Globe via Theodore Roosevelt Lake, through the Superstition Mountains and the Tonto National Forest; 40 miles of steep, winding and mostly unpaved road past magnificent scenery of twisted igneous mountains with dense forests of saguaro and ferocactus, and several deep blue lakes.
An Old sign on highway 88.
The Apache Trail
Some of the views on the Dolly at Canyon Lake.
The end of the Apache Trail is at Roosevelt Dam.
All the lakes are a result of dams on the Salt River as it comes down the Superstition Mountains.